1080P MINI Wifi IP Home Security Nanny Camera Camouflaged by Voice Control Light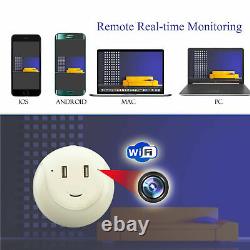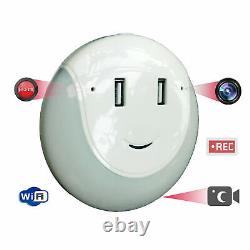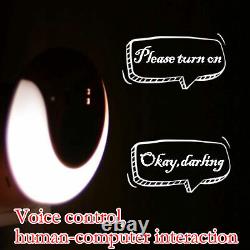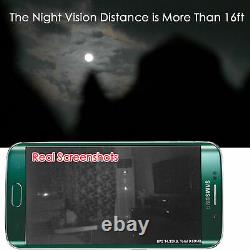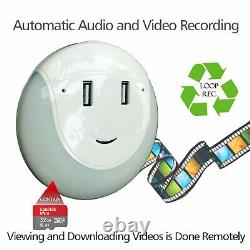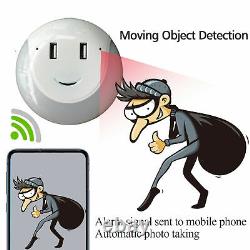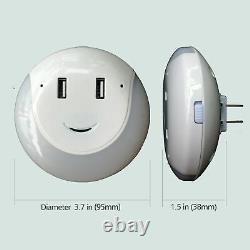 1080P Hidden Wifi Secret Spy Security Camera Camouflaged by Voice Control Light. New APP, New PCB Board, New server location outside China.
So that you can view it worldwide Right now almost all the old wifi spy cam cannot w. 1, This is a Completely Disguised Spy Camera. The Camera's Lens and Night Vision Infrared Light Are Cleverly Installed in the Voice-activated Light. Even if the Infrared Light of Night Vision is Turned on Through the App, the Human Eye Can't See the Light. 2, This is a 1080p Hd Wifi Spy Camera.
4, The Reset Hole is Cleverly Set and Can Be Easily Reset at Any Time (factory Reset). 5, The Night Light Can Be Used Normally, and the Color of the Light Can Be Turned On/Off/Changed by the Voice (english) Command.
2 Usb Charging Ports Can Be Used Normally at Any Time. 6, A 32g Memory Card Has Been Installed to Record Video and Sound in a Loop. If the Camera is Connected to Wifi, the Video on the Memory Card and Remote Download Can Be Played Back.
7, Video Secret Recording is Possible Even if the Camera is Not Connected to a Wifi Network. The Main Parameters of the Camera?
1, Lens Pixel: 12 Million / Cmos. 4, the Number of Frames: 25.
5, the Angle of View: 90 Degrees. 6, Night Vision Distance: Greater Than 16 ft. 7, Night Vision Lighting: 940nm Infrared Led. 8, Motion Detection Distance: 16 ft.
10, Memory Card Capacity: 32g / Tf Card. 11, Recording Time: 9 Days (VGA) / 5 Days(1080p). 13, Mobile Operating System: Ios / Android.
14, Computer Operating System: Windows / Mac Os X. 15, the Maximum Number of Users: 4. 16, Power Supply Voltage: Ac 110-240v. 17, Power Consumption: Less Than 2.5w.