3MP PT Wireless Security Camera System with Monitor Ourdoor Wifi Home 8CH NVR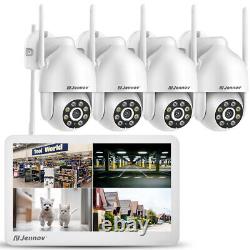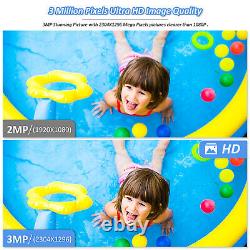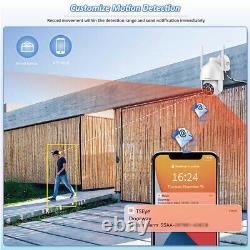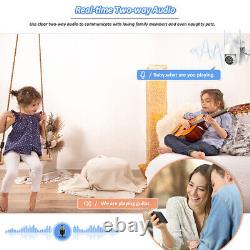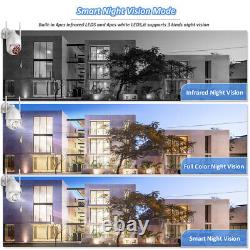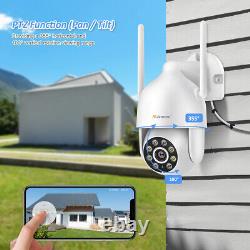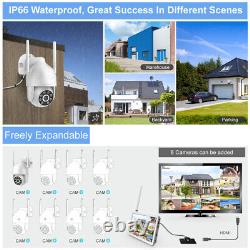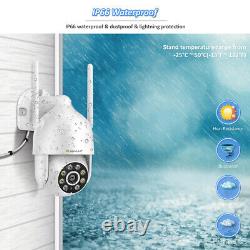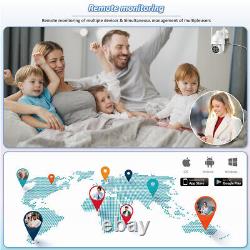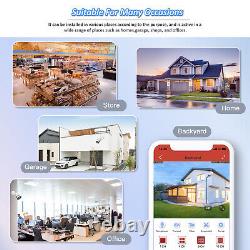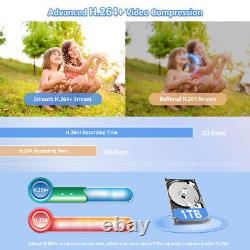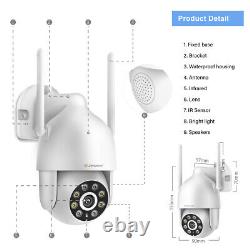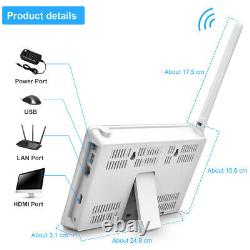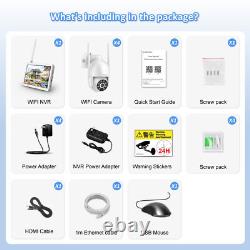 Jennov Wireless Security Camera System. 2K Super HD Smooth, Wireless HD Video. Experience true peace-of-mind and leave nothing to the imagination.
The 3MP wireless security camera system can deliver HD 1296P image quality for cleaner, more accurate video footage that captures the details you need. Easily speak to people on the other end of the camera using the built-in microphone and speaker. Motion detection comes as a standard feature, allowing you to save hard drive space by only recording scenes of movement. A Colorful World, Even at Night. Three smart night vision modes provide clear full color or black-and-white pictures, even in complete darkness.
Rotate to cover every corner that matters. The dome camera is here to help extend your vision. Being able to pan and tilt to take in 360-degree field-of-view, the camera can easily cover wide areas and greatly reduce blind spots. Auto Pair & WiFi Repeater. The cameras & the NVR connect to each other via their own proprietary network after powering the whole system.
The camera closest to the NVR can work as a WiFi repeater to boost the network signal between the furthest camera & NVR. (NVR up to 8pcs cameras).
The camera is guaranteed to stand up against temperatures as low as -4°F (-20°C) to ensure year-round security monitoring that never stops working. 264+ video compression tech records longer videos and consumes less bandwidth, saving up to 50% of storage space than H.
264 coding without losing 2K clarity. You will enjoy smooth & fast live stream without latency. The NVR support 25 languages, Korean, Japanese, Arabic, Portuguese, Spanish, Hungarian, Russian, French, German, etc. Multiuser and smartphone online at the same time.
This WiFi camera system supports users online at the same time. You can check the real-time status anywhere and anytime.
HDMI and VGA Up to 2K. Dimensions (W X H X D). 250 X 155 X 35 mm. 14 °F - 131 °F/-10 °C - 55 °C.
1/2.8 Progressive Scan CMOS. 4 °F - 122 °F /-20 °C - 50 °C. Dimension (L X W X H).
190 X 110 X 140 mm (Including the Bracket).