4K/2K/1080P HD Home Security Nanny Camera Wall AC WIFI IP Wall Outlet Receptacle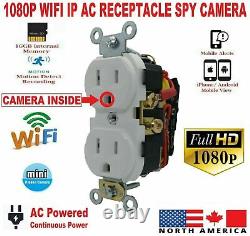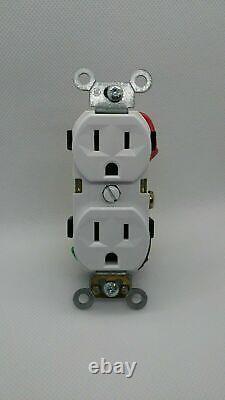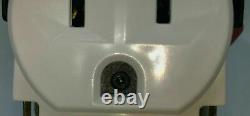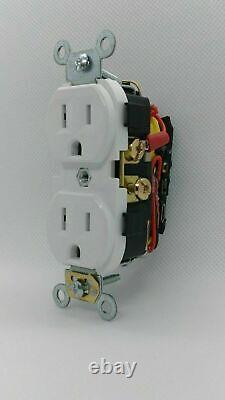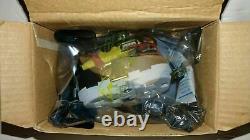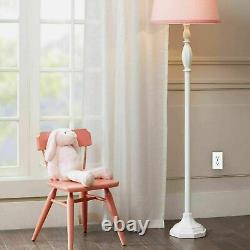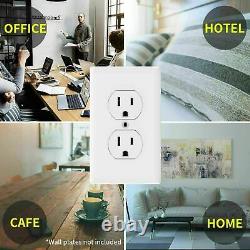 1080P WiFi IP Wireless Wall AC Adapter Hidden Nanny Covert Full HD Camera Audio. This outlet can replace any outlet in your home. The Wi-Fi camera hidden in the outlet can you have you.
Live streaming and recording in minutes. Hardwired or Plug In - Plug this unit in or hardwire the unit into your existing electrical wiring and recess it into the wall, just like an actual outlet! Smartphone Application - Once this unit is hard wired or plugged in, simply download the application the manual recommends and you are on your way to live streaming and recording within minutes!
HD Resolution - This unit live streams in 1080P resolution. View and Record Live streaming on Android, iOS, or local PC.
Record on to Micro SD Card (30 minutes per 1GB). Able to operate in low light (1 lux or greater). Video Resolution: 1080P, 720P, 480P. Recording Modes: Continuous video and motion detection.
Storage: External MicroSD Card up to 128GB. Android 4.0 and up.
Apple iOS 7 and up. BBWiFi items will need to format the MicroSD Card before use. This is done automatically through the app. BBWiFi items save to MicroSD Cards in. Asf format and do not support skipping ahead in the video. This device will only connect to 2.4 ghz Wi-Fi Networks. We are unable to guarantee Wi-Fi connection will work with all routers. Although most networks are compatible, certain routers enact stricter security measures that may block remote connections to the camera. Some examples likely to experience these issues are hotels/motels, corporate networks, 4g hotspots, open wifi networks like Starbucks, etc. This electrical outlet is a decoy that provides no original functionality as a power outlet - it is a high tech video surveillance system only! It is powered by hard wiring it into your existing electrical wiring and recessing it into the wall (just as you would a real outlet) for a completely covert setup. Professional installation is highly recommended. Class 10 or better MicroSD Card required.