BLINK XT Battery Powered Home Security Camera Add-On HD Video XT1 NEW NO BOX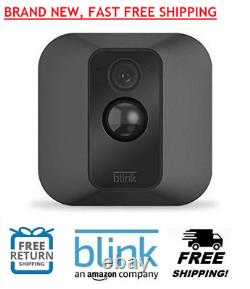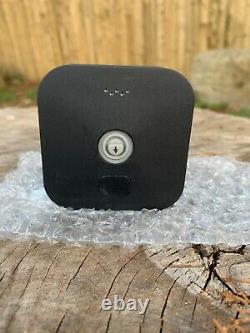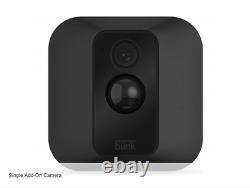 BRAND NEW, but NO BOX (no packaging is included)!!! This is the original Blink XT Add-On Camera, NOT a Blink XT2. Read below to learn why the XT1 is a better product. Add-On Blink XT Battery Powered Indoor/Outdoor HD Video Security Camera.
These are Brand New but with No Box. They do not come with batteries, instructions, or mount. This listing is for a are Blink XT1, NOT a Blink XT2. The overwhelming majority of people agree that the XT1 is a better product than the XT2 for reasons below. No Technical Bugs (XT2 frequently experiences "System is Busy" Error in the app). Better Signal Strength (XT2 has weak WIFI Strength and requires a wifi extender).
Better motion detection on Blink XT1 (Many complaints about XT2 not triggering the motion sensor, while XT1 operates smoothly). Rated Higher = 4.5 stars vs 3.5 stars on Amazon Reviews. Many return the XT2 camera line in favor of the XT1.
1 - Add-on Camera for the Blink XT Home Security System. 2 Year Battery Life (batteries are not included, requires AA preferably a lithium battery). This listing is for an ADD-ON CAMERA. It is not the complete Home Security System. I will have this Blink Add-On Camera out to you in an INSTANT!
This is a 2 - 3 Day Service for US customers.