H. 265+1080p Home Security Camera System, 8 Channel 5MP Lite CCTV DVR with 1080p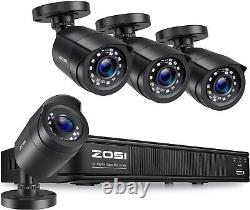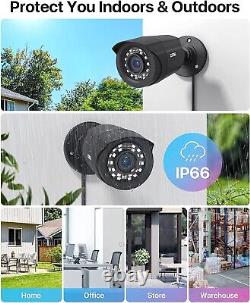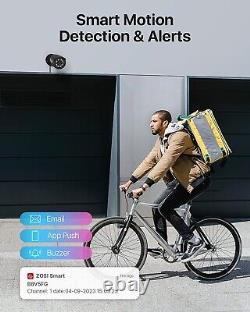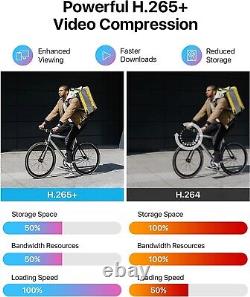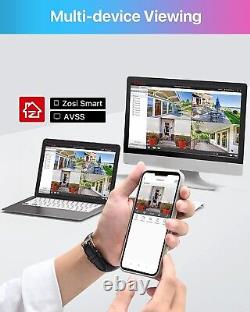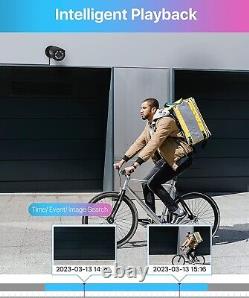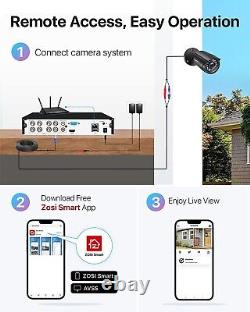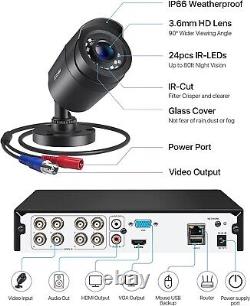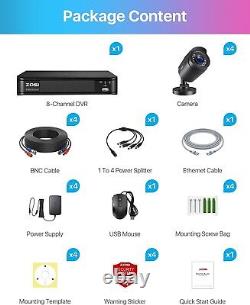 265+ High Efficiency Video Compression ZOSI has developed the advanced H. 265+ video coding technology, which focuses on the specific characteristics of surveillance scenes to optimize storage space and enhance image quality. 265+ achieves an impressive 80% storage savings and offers better compression ratios. This technology effectively conserves storage resources while delivering an excellent and seamless viewing experience. [Extendable System Overview] Our exclusive 8 Channel 5MP-Lite DVR Recorder comes with 4 weatherproof 1080p bullet cameras featuring 80ft night vision and a 90° view angle.
Additionally, this system allows for the addition of 4 more 1080p or 5MP 12.5fps cameras. The 60FT BNC+DC CCTV cabling provides both video and power to your cameras, ensuring a more stable and reliable connection compared to wireless security systems. [Local or Remote Access, Playback Anytime & Anywhere] You can conveniently view and control your security system locally by connecting it to a monitor without an internet connection. Alternatively, you can use the free ZOSI Client software on your tablet or PC, or the ZOSI Smart mobile app on your smartphone to access the system remotely.
This allows you to playback recorded footage, search specific days, hours, or minutes, and access your security system from anywhere. [Advanced Motion Detection & Alert Push] Customize the motion detection area for each camera to minimize false alerts caused by moving branches or animals. You can also block out selected areas to ensure privacy in certain situations where certain areas or activities should not be visible. [Customize Each Camera with Different Record Modes] Our ZOSI DVR offers four different recording modes to suit your preferences: continuous recording, scheduled recording, motion-triggered recording, and recycle recording. You can customize each camera with different recording modes based on your specific needs. Additionally, you can easily download the recording files for USB backup.
We understand the importance of receiving your order promptly. UPS Ground: This service is suitable for larger and heavier items that require ground transportation. We will be happy to assist you in any way we can. We will investigate the matter and work towards resolving any issues promptly.
Rest assured that we will assist you in tracking down the package, filing a claim if necessary, and ensuring that you receive your order or a suitable resolution.