NGTe Solar Battery Powered Wireless WiFi Outdoor PTZ Home Security Camera System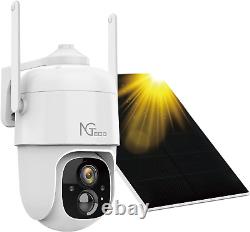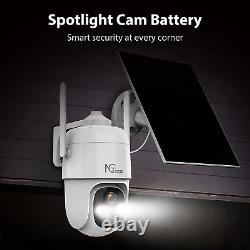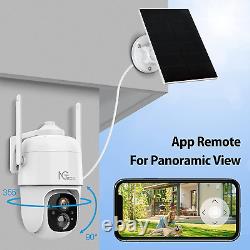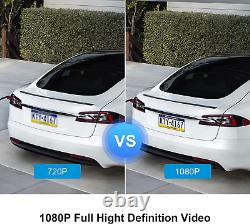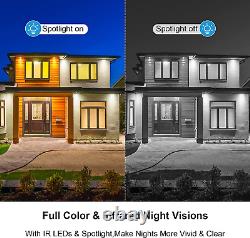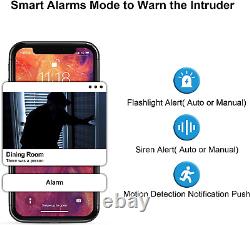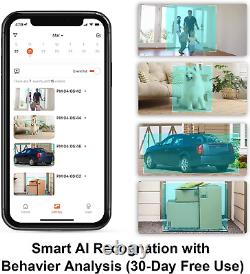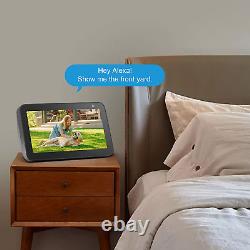 NGTeco Solar Security Camera Wireless with 9000mA Battery for Outdoor Home Security. Wireless battery camera Outdoor can back you behind and watch your home safe day and night whether you're at the office or on vacation.
100% Wireless & Cordless Installation. Online firmware upgrade, Synchronous Function Update. Smart PIR Infrared Sensor and AI intelligence recognation with behavier analysis with added recording function can distinguish people, vehicles, pets, and package, and send classified notifications to block pushes of useless information. 1080P High-quality video and Two- way voice real-time intercom audio. Built-in spotlight and sound alarm to enhance safety, and full color night vision. Customized areas: can trigger notifications in 3 customized areas to extend battery life.
(30-day Free Use Cloud Storage). And Local Storage support Max.
128GB SD card, support smartphone online viewing of local storage video and recording. Device Sharing to others (Users numbers without any limited), how to invite. The invitees need to download Vicohome App and register accounts. 1080P HD Image and Video & Floodlight Color Night Vision for Home Security Camera. This wireless security camera supports a high resolution of 1080P image and video high quality, making it possible to take clear and colorful images day and night. It has two modes for night vision. Infrared Mode: White and black images and video.
Full-Color Mode: Full Color images and video. For image quality, you can choose the resolution and night vision mode in VicoHome APP. Support iPhone, IPAD or Android work. The WiFi used by the camera. The camera only supports 2.4GH frequency band.
Please don't choose the two-in-one when setting up the router, you must name 2.4 and 5G separately. Please connect the camera with 2.4GH wifi. Outdoor Camera with Night Vision Spotlight. This wifi wireless battery security camera for home security can work all weather days.
And Home camera's working environment is 14 °F 113 °F. With a built-in waterproof microphone and high-fidelity speaker, the outdoor camera can real-time chat at any time and place with families or remote real-time warn strangers. By setting your own smart detection zones, NGTeco cam will only alert you while movement is detected within the designated area. Set up to 3 zones for home coverage.