Protect 1207i Camera Phone Detector Device Bugs Counter Surveillance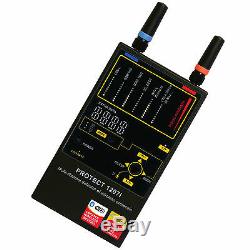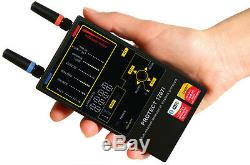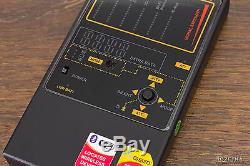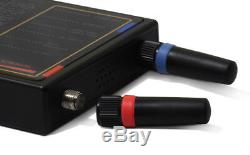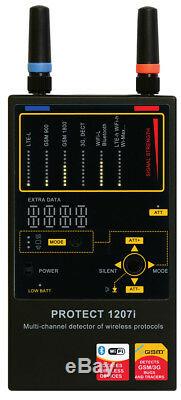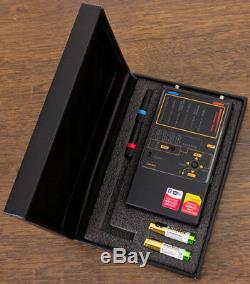 Protect 1207i all spy hidden devices detector www securitylab com au - YouTube. Protect 1207i - GPS Tracker detector and Wi-Fi/GSM/3G/Bluetooth finder - YouTube. Protect 1207i - How to use - YouTube.
Description and features Protect 1207i VERSION 1B. The Protect 1207i is a new measuring device which can be successfully used by engineers or counter surveillance specialists as a reliable tool for tracing different digital transmissions such as GSM, Bluetooth, etc. New methods of listening and watching with the help of modern technologies has become widely spread in our times. For example, a tiny GSM transmitter is accessible at practically any internet spy-shop for only 100-200 USD and can listen to all your conversations in the office or at home. And perhaps more importantly the Bluetooth protocol has been specially designed to transmit voices or conversations with high quality at a distance of up to 100 m it can easily be used for bugging.
The sensitivity of a common RF detector (bug detector) is spread along a wide frequency range, usually 3, or even 6-7 GHz. This means the common detector cannot detect such weak and non-continuous signals as Bluetooth, Wi-Fi or Wi-Max. Even more powerful signals like GSM-1800 are also hard to detect because of their low sensitivity at higher frequency ranges. The only way to reliably detect wireless protocols is to use pre-selector chips (saw filters) which attenuate all other signals except the desired ones. This is the method implemented in the Protect 1207i which has 6 channels for different frequency ranges and can simultaneously detect 6 different kinds of transmissions at a distance much greater than any common RF detectors.
Such qualities make the Protect 1207i a very desirable and reliable device during counter surveillance sweeps. It is recommended that all sources of RF waves are detected in the premises during a search. It is necessary to determine the nature of every source whether it is a regular transmitter like a Wi-Fi access point or it has an unclear origin and thus should be inspected and probably removed. The following are the most probable ways of eavesdropping with the use of wireless protocols.
The Protect 1207i has been specially designed to detect all of the mentioned kinds of bugging devices. The Protect 1207i has 6, 10-segment, SIGNAL STRENGTH bar graph indicators providing the following precise information to the operator.
GSM 1900 and CDMA 1900 or GSM 1800. , most of the modern DECT telephones or as above plus GSM 1900 and CDMA 1900.
Wi-Fi access points and adapters, Bluetooth devices. All transmitters in the range of 3-6GHz, including most kinds of the Wi-Max protocol.
Silent - used in most cases for covert operation. The operator should watch the bar graphs in this mode. Vibration, in this mode the units vibrator turns on when reaching the threshold of any of the 6 bar graphs (the threshold can be selected in the setup mode). Visual mode, when the unit tries to recognize what protocol is being transmitted in the current signal and shows the results on the EXTRA DATA display. Listen mode, when the units speaker produces a demodulated signal. 120 x 70 x16 mm. The item "Protect 1207i Camera Phone Detector Device Bugs Counter Surveillance" is in sale since Sunday, February 23, 2014. This item is in the category "Home & Garden\Home Security\Other Home Security". The seller is "storage_specialist" and is located in Sydney, New South Wales.
This item can be shipped worldwide.
MPN: Protect 1207i
Brand: Protect
Connection Type: Wireless